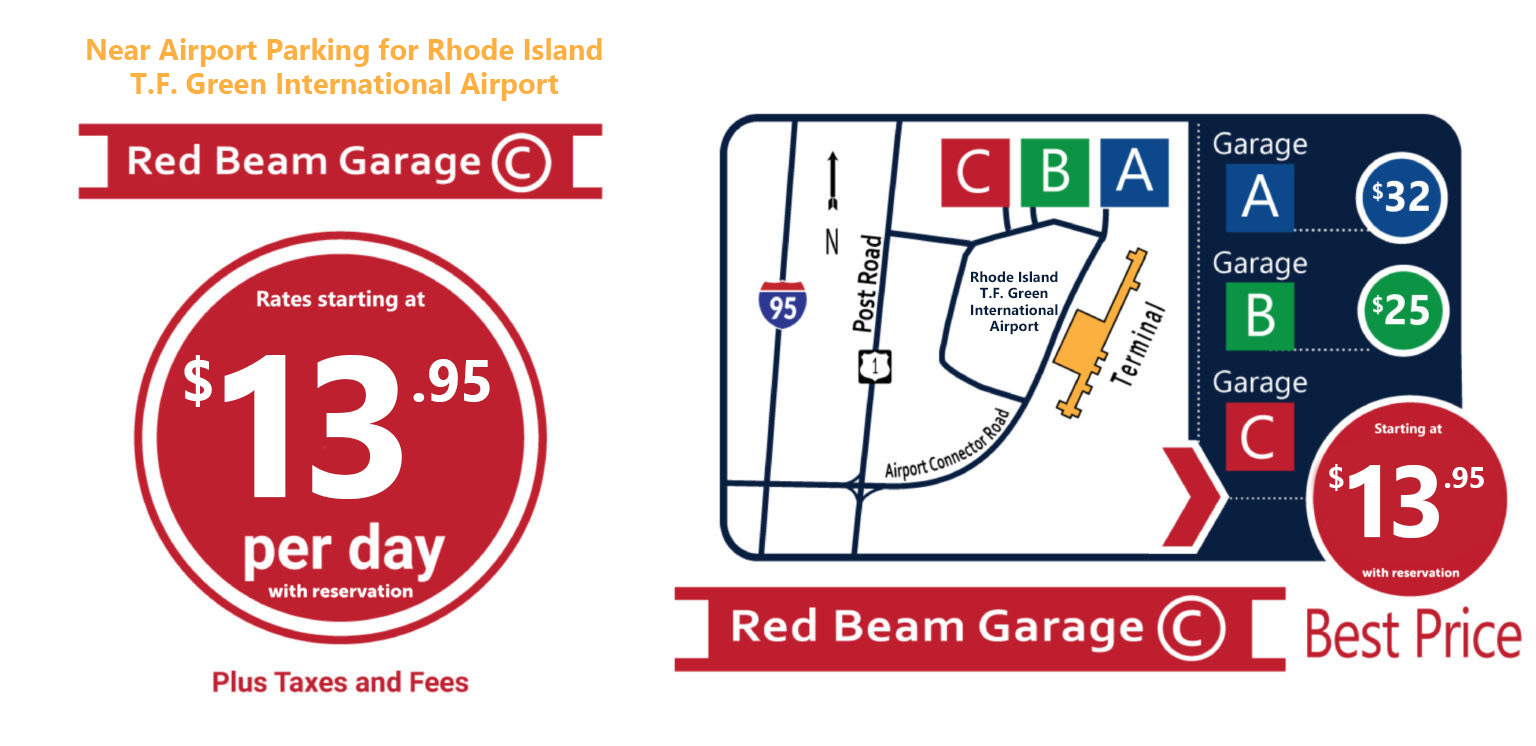 Rhode Island T.F. Green International Airport Parking
Offering The Lowest Near Airport Parking Rates
Red Beam Garage C gives customers an excellent parking experience for their long-term or overnight parking needs. Our near airport parking for PVD is an easy four-minute walk from Garage C to the terminal you need for your flight.


Looking to park for the lowest rates near Rhode Island T.F. Green International Airport. Red Beam provides customers with the best rates for your prepaid reservation whether you drive up and park, or purchase your parking in advance online. Our self-park facility lets you choose where you park your vehicle for the duration of your trip. Red Beam provides automated entrances and exits for smooth transitions into and out of the facility. If you have any questions during the ticket process, our CloudPark Remote Management Center and on-site staff members are just a call away for additional support.


Red Beam is operated by Propark Mobility, a premier parking management company that offers valet and other transportation services across the country. Our locations include campuses, universities, commercial lots, and more.
Friendly Staff At All Hours
Our customers love our attention and detail, that's why you can always count on our team to be there for you when you need assistance. Our professional attendants monitor the facility around the clock and are always ready to assist you with directions, locating your vehicle and any additional parking questions you may have. As always you can count on Red Beam Garage C for quality service 24/7 and a positive attitude to brighten your day.
Park For Peanuts On The Red Beam App
As a Park For Peanuts member, you can book your near Rhode Island T.F. Green International Airport parking reservations from our Red Beam Garage mobile app! Simply download the app from Apple App Store for iOS and from the Google Play Store for Android devices. With the Red Beam Parking app, customers can make their own reservations and change reservation dates on the fly.
Red Beam Garage C only accepts credit or debit for parking reservations.