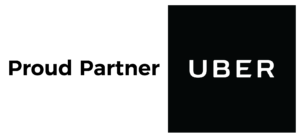 Uber is Back… Now with Garage C
T.F. Green Airport travelers asked, Red Beam Garage C listened!
Uber is officially back to servicing T.F. Green Airport thanks to Garage C. Uber drivers will be pulling into the garage and picking up passangers right outside of the lobby. Simply walk from the terminal, using Garages A and B's covered walkway, and then enter Garage C through the sliding doors. Meet your driver on the other side of the lobby and you'll be on your way home! *Please note that Garage C does not provide a shuttle service to and from the terminal. The Uber service is not to be used as an alternate shuttle service. Watch the video below to see where to meet your driver.